The untold story of a brave girl
3 weeks ago Anamika Dutta 0
The former Miss World and the popular actress Priyanka Chopra, is setting a boundless standard and encouraging people to think that dreams do come true and here is why her story needs to be inspiring for every ambitious soul out there. 
The untold facts about the Indian Actress PRIYANKA CHOPRA, who has achieved success and excelled through the hardships will melt the heart of young souls of this generation and inspire them to settle for better than they deserve especially propagating the serious issue of "women independence and self-empowerment".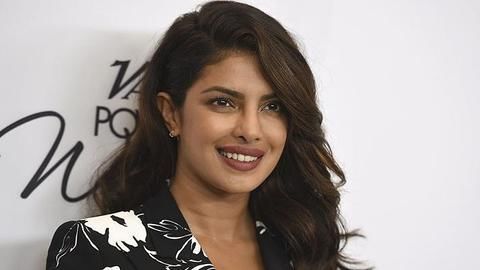 Being a renowned name of the film industry as well as her upbeat endeavour towards the extravagant passion for her work has helped her reach this far and staying limitless towards her dreams. Some lesser known facts about her life which will lead us into believing truly why she is the best in what she does:-
She was born in a family where both her parents were Indian Army physicians so she had very varied upbringing.Her mother was Dr.Madhu Chopra and her father Dr Ashok Chopra.
She did her higher studies from Boston, the U.S, having completed her tenth grade from Boston, she initially wanted to become a software engineer or a criminal psychologist.
"When I became Miss World, I couldn't believe I had won it. I used to sleep with my crown because I was scared someone would steal it. In a minute the world changed for me". (July 2007)-Priyanka Chopra
At the age of 18, She is the fifth Indian Miss World and the second consecutive winner from her country.
She always did women-centric roles in her movies and inspired millions with her work. Apart from the beautiful person she is, she is also a philanthropist and active social worker.
She created history in 2015 as she was chosen to be starred in American primetime T.V. series "Quantico"
She said "I got into the movies by accident. When I got an offer, I thought let's try this too. Everything in my life has happened by trial and error. I didn't even think I would win the Miss India title so where's the question of thinking I'd come this far".
She has been trending in social media for her outstanding speech at the Annual Penguin Lecture 2017.She inspired millions of youth and teenagers aspiring to do well in life and strive for the best.She is indeed "beauty with brains".
She is making it big on an international platform and still humble enough to help numerous charities and setting an example of true women and promoting the necessity of women independence breaking the ice of stereotypical society.
Breaking all odds, proving the sky is not the limit, she is the living example of consistent hard work and burning passion to see a better tomorrow in order to achieve one's dream.