India & France ink 14 agreements.
2 weeks ago Rishita Raj 0
India & France have signed 14 agreements in major key sectors such as security, nuclear energy, education, urban development, railways, protection of classified information and many more. After the extensive talks between Prime Minister of India Narendra Modi and French President Emmanuel Macron in New Delhi, the agreements were signed to combat the problems as well as boosting bilateral relations between both nations.Both the leaders also talked about cooperation in Indo-Pacific region.
Narendra Modi said that India & France partnership may be just 20 years old, but our cultural and spiritual partnership is even older. The values of liberty, equality and fraternity echo not just in France but have been embedded in India's Constitution as well.
On his part, the French President said that India & France have decided to work together to deal with threats of terrorism and radicalisation.The  Defence cooperation between the two countries now has a new significance, Macron added.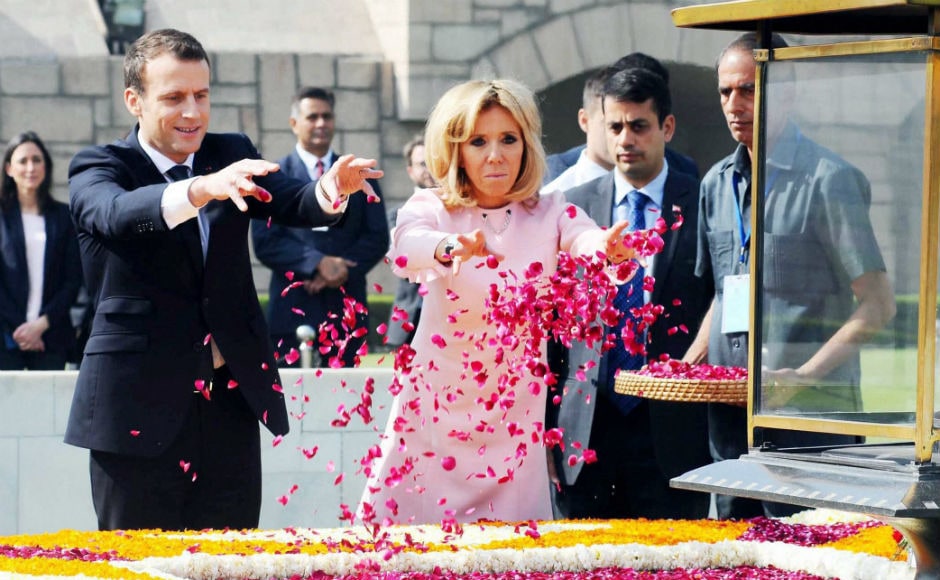 The India & France agreements signed are listed below:
1.The MoU between the nation on cooperation in the field of Environment which aims to establish an exchange system for information between the Governments as well as technical experts of both the nations in the field of environment and climate change.
2.The MoU on technical cooperation in the field of Railways between the Ministry of Railways and SNCF Motilities of France on technical cooperation was also signed in the field of railways with a purpose advance area of high speed and semi-high speed, renovation of the station, modernising infrastructures as well as current operations.
3.An agreement on illicit drugs consumption, illicit the traffic of drugs, other psychotropic substances and chemical precursors.
4.An agreement for migration and Mobility Partnership in the duo will facilitate the temporary circular migration based on mobility and also encourage the return of skills and ideas to the home country.
5.An MOU based on mutual recognition and academic qualifications was also signed between both the countries.
6.The agreement was also exchanged for sustainable urban developments.It will provide the exchange of information on smart city development, development of transportation systems and other utilities.
7.A Letter of Intent for the creation of a permanent Indo-French Railways Forum with a purpose to enhance the already existing cooperation was signed as well.
8.An agreement regarding the provision of reciprocal logistics support between their country's armed forces.This will motivate the reciprocal provision of logistic support, supplies and services between the armed forces of the two countries during joint exercises, training and other disaster relief operations.
9.An agreement regarding the exchange and reciprocal protection of classified or protected information. It defines the common security regulations which are applicable to any exchange of classified and protected information.
10. An agreement related to pre-formulation studies of a maritime awareness mission which will provide an optimal solution for detection, identification and monitoring of vessels in the regions of interests to the nation.
11.An  Industrial agreement in the field of nuclear power for the implementation of six nuclear reactors at the Jaitapur nuclear power project.
12. A MoU for the co-operation in projects in ISA(International solar alliance) member countries in areas of solar energy such as solar photovoltaic, storage technology etcetera.
13. A Credit Facility Agreement of 100 million euros for funding of Smart City Projects, will help in funding gaps in smart city projects.
14. A Bilateral Arrangement on cooperation in  Hydrography and Maritime Cartography will encourage cooperation between the India and France in the field of hydrography, nautical documentation and maritime safety information.