Security Check Kia: by Google
2 weeks ago Rishita Raj 0
In India, the search engine supergiant Google has launched a public initiative #securityCheckKia on the safer internet day (February 6, 2018). Its motto is to aware the web users in India with security concerns. This initiative has been taken by Google India to help and safeguard the internet users from malicious Android apps, servers and account hackings, hijackings, securing all the data if the device is lost and many more.
Google India said in a statement that due to lack of technical literacy in Indian web users, there is great vulnerability towards bad sectors and abuse on the web. India should take precautions in online world just as they take in the real world.
Google has made this information available at its homepage https:// www.google.co.in to encourage the users to do SecurityCheck. By clicking on SecurityCheck option at the homepage, it recommends and warns the user against any malware and security concerns. This campaign is mostly aimed at newbies, as it is necessary to know the whereabouts of everything before you use it.
Google has recommended the following three simple steps for internet security:
All android and Gmail users can check the google account activity, and security settings to protect their accounts from hijackings with just one click "Google security". It scans all the threats and vulnerability that a particular account needs to be safeguarded from and suggests you the options to keep them away.
Google play protect is aimed at protecting the devices from malicious apps which may steal/leak or sell your sensitive data. Google play protect scans and checks the malware contents in the app before and after you install them and displays you the suggestions. It never sleeps and keeps on improving your device.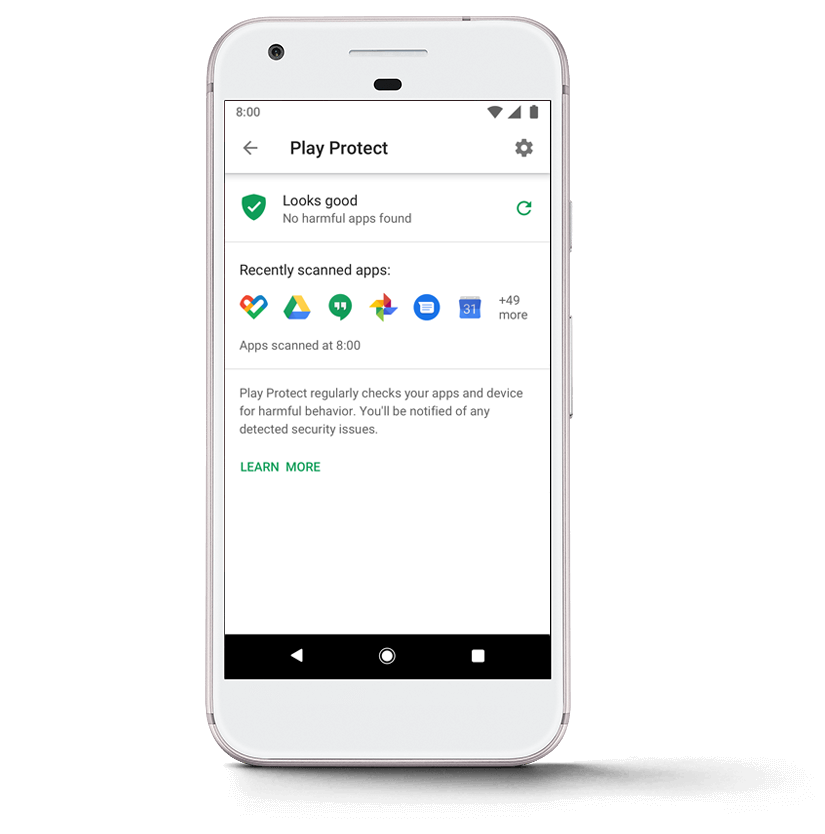 There also exists a great concern for the data leak and loss when an Android device is lost. So, the application "Find my device" from Google, if downloaded.You can locate your lost device by simple signing in your Google Account, or by simply calling it from a web browser. You can access the phone remotely to wipe the data, to secure with screen lock and even display the message such that if someone finds it out and can contact you.