Best government apps that must be in your smartphone
1 month ago Rishita Raj 0
Our smartphones are flooded with various applications (app) such as entertainment apps, news apps, educational apps, messenger apps and much more downloaded by millions of Indians every day. Apparently, there are some more useful apps that every citizen of the nation should have on their mobile device.
I have listed few of the best government applications at best of my knowledge below:
Narendra Modi app:
This is an official application by Prime Minister of India, Narendra Modi. This application brings you the day to day activities, latest information, instant updates and about various tasks. It provides you with the opportunity to perform tasks and earn badges as well. This application also provides the users to tune-in and listen to the Prime Minister radio show "Mann Ki Baat". The application allows sending email and messages directly to him. It has several innovative features in different sections.
UMANG app:
UMANG (Unified Mobile Application for New- age Governance) is again an all in one application launched by Narendra Modi to encourage the citizen of India towards digital transactions. It provides a common platform to various government services like filing income tax, applying for PAN, Provident fund queries, booking a gas cylinder, pension system. It is a multi-tasking, a multilingual application which promotes e-governance in India.
Incredible India app:
This application is a great effort by Ministry of tourism to assist and motivate tourism in the country. It provides information to the International and domestic tourists about the different tourist places both state and district wise, registered service providers, recommend places, travel agents, nearby accommodations, tourist guides. This application also works according to the GPS giving you information according to your current location.
Post info  app:
An application developed by the postal department is again a proven useful application to track every kind of posts, parcels and along with that, it provides details of  India's pin codes.It provides the details about post offices in India based on pin codes, district name, division name.The user can search the nearby office and navigate around based on the current location.The app provides the facility for postage calculator, Insurance premium calculator.
mAadhaar app:
mAadhaar is an official application developed by Unique Identification Development Authority of India(UIDAI) for all android users, which facilitates the users to carry their Aadhaar identity in their smartphones.This digital ID proof is valid when travelling via airways and Indian railways.The information like name, date of birth, gender and address along with the user's photograph (that is linked with Aadhaar card) will be available in the app.
Ministry of external affair app: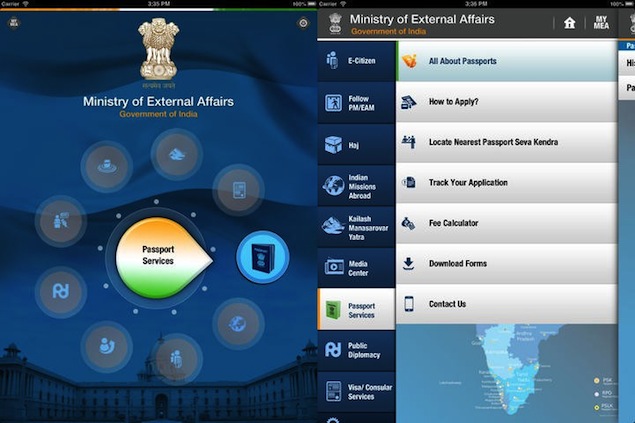 The app developed with the cooperation of Facebook, allows users to connect ministry of external affairs through various social media platforms.This app, in fact, facilitates the user to read press releases, Lok Sabha activities, tender notifications accessing passport services, visa, consular assistance.It helps the user to be informed about India's foreign relations as well as to form one own's opinion, download and watch the documentaries and pictures of India.
myGov app :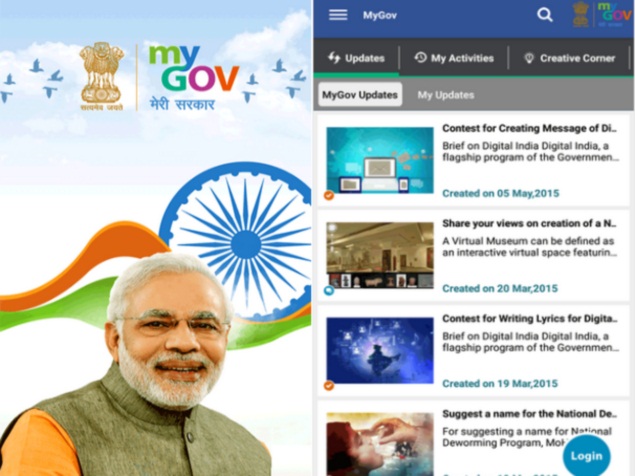 It is platform developed for active participation of citizens in the country's governance and development.It enables the user to share ideas, comments, suggestions to ministries as well as making groups and organizations to achieve a common objective for the welfare of the nations. It initiates direct participation of citizens in policy formulation and programs implementation to usher in an era of direct participatory democracy.
Gst Rate Finder app: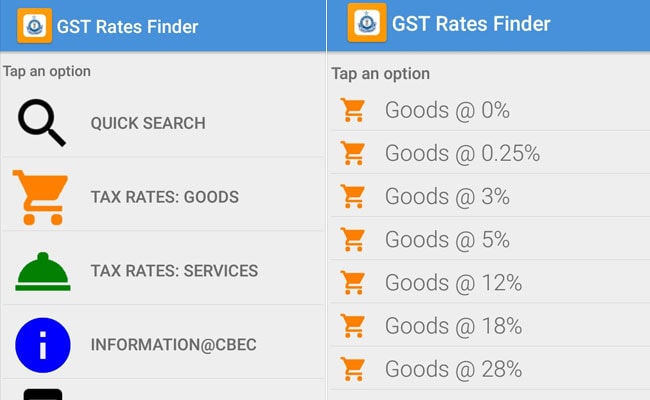 Still confused with the GST(Goods and service Tex), Gst Rate Finder app enables the user to check the GST rates and details on the items and services.This app was developed by the Central Board of Excise and Custom (CBEC) to avail for the public, for customers, for consumers, traders, students, anyone who wishes to handle GST rates.It has been launched with an objective to clear all the doubts related to GST.
BHIM app:

Bharat Interface for Money (BHIM) developed by Prime Minister Narendra Modi to promote cashless India. BHIM provides fast, secure, reliable medium to make digital payments through your mobile phone using UPI (Unified Payment Interface) payment, addresses, phone numbers or QR codes.All the major banks are linked to this app to provide digital transactions with a transaction limit.